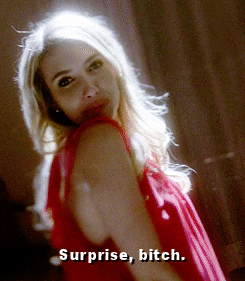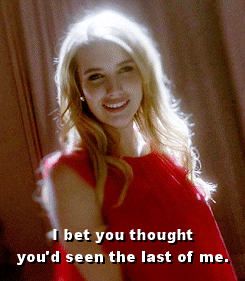 THE HORROR LIST REDUX
October 15 2019 - April 20 2020
Here we go again! Please submit your list of fifty (50) films-- no more, no less-- ranked in order of preference, to me, domino harvey, via PM, by April 20th, 2020.
Eligibility
Short films are eligible. Music videos, should the spirit move you, are eligible. TV Miniseries (using the American definition) and Made For TV Movies are eligible. TV series are not.
Anthology Backdoor
Single episodes of anthology horror series (
Tales From the Crypt
,
Masters of Horror
, &c) are eligible. Single episodes of dramatic series with continuing storylines (
The X-Files
,
Fringe
, &c) are
not
eligible. Be aware that save some fantastic campaigning on your part, these will have little to no effect on the overall tally of the board's list, and therefore users are advised to exercise this exception sparingly. However, no member will be limited in their final list selections.
--Please note that individual segments from anthology
films
are ineligible by themselves. Vote for the whole film and every segment within, or not at all.
the Vote For It Approach
Curious as to whether a given title counts as a horror film? Debates on what constitutes a "horror" film
can
be made within this thread, but… if you feel strongly for a contentious title, just put it on your list. If enough people agree with you and it makes the list, then yep, it's a horror film!
++++++++++++++++++++++++
RESULTS FROM THE FIRST ROUND
First post from the previous round:
LISTS ARE DUE BY JANUARY 01 2013
Member Spotlight Titles
Lots of time for this wide-spanning genre, so seek out a fellow contributor's little-seen gem(s), you damned lazy gadabout!
A Chinese Ghost Story (Ching Siu-Tung 1987) YnEoS
The Boxer's Omen (Kuei Chih-Hung 1983) YnEoS
Blood and Roses (Roger Vadim 1960) Dylan
City of the Dead aka Horror Hotel (John Llewellyn Moxey 1960) Mr Sausage
City of Pirates (Raoul Ruiz 1983) zedz
Der Student von Prag (Arthur Robison 1935) swo17
Falling Pink (Robert Spring 1959) swo17
Ils (David Moreau and Xavier Palud, 2006) mfunk97876
Incubus (Leslie Stevens 1966) knives
Katalin Varga (Peter Strickland 2009) swo17
L'Annulaire (Diane Betrand 2005) domino harvey
La Donna Del Lago (Luigi Bazzoni and Franco Rossellini, 1965) tarpilot
Le Orme (Luigi Bazzoni 1975) Dylan
the Man From Planet X (Edgar G Ulmer 1951) tarpilot
the Man with Wax Faces (Maurice Tourneur 1914) swo17
May (Lucky McKee, 2002) mfunk9786
Nightmare (Freddie Francis 1964) Mr Sausage
Night of the Eagle (Sidney Hayers, 1962) Mr Sausage
Pontypool (Bruce McDonald 2008) YnEoS
Psychomania (Don Sharp 1973) Dr. Amicus
[•REC] (Jaume Balagueró and Paco Plaza, 2007) mfunk9786
the Ring (Gore Verbinski, 2002) mfunk9786
Seance on a Wet Afternoon (Bryan Forbes 1964) LQ
Shanks (William Castle 1974) knives
Single White Female (Barbet Schroeder 1992) domino harvey
the Sorcerers (Michael Reeves 1967) Dr. Amicus
"Sredni Vashtar" by Saki (David Bradley 1940) swo17
Straight On Till Morning (Peter Collinson 1972) zedz
the Vampire (1957, Fernando Méndez) the preacher
In-Thread Guides
The Amicus Anthologies
(Mr Sausage)
Corman's Poe series
(knives)
Giallos, part 1
(Mr Sausage)
Giallos, part 2
(Mr Sausage)
Giallos, part 3
(Mr Sausage)
Hammer's Dracula and Frankenstein series
(Mr Sausage)
Hammer's Karnstein Trilogy, Mummy films, and Sci-Fi
(Mr Sausage)
Hammer's Mini-Hitchcocks
(Mr Sausage)
Hammer's non-series films
(Mr Sausage)
In Defense of "Torture Porn"
(mfunk9786)
Mario Bava
(Mr Sausage)
R2 UK Horror Exclusives
(We the Criterion Forum)
Silent Horror
(swo17)
Silent Horror supplement
(YnEoS)
Universal's Frankenstein series
(knives)
Past Forum Discussion, re: Horror
Directors
Dario Argento
Mario Bava:
thread 1
,
thread 2
Tod Browning
John Carpenter
Claude Chabrol
Henri-Georges Clouzot
Larry Cohen
Georges Franju
Lucio Fulci
Alfred Hitchcock
Stanley Kubrick
Kiyoshi Kurosawa
Roman Polanski
George A Romero
Don Siegel
Jacques Tourneur
James Whale
Films / General Discussion
À l'intérieur
Alfred Hitchcock Presents
Anchor Bay
Anchor Bay: Mario Bava Sets
Antichrist (Criterion)
Best B-Movies on DVD
Bram Stoker's Dracula: Special Edition
Carpenter's The Thing versus Scott's Alien
CasaNegra
Cinematic Violence: Can Anything Be Justified?
Classic Horror Double Features
Corpse Bride
Cult Camp Classics
the Dead Zone
the Descent
the Devils (Warner)
the Exorcist
the Fly (Cronenberg)
Fox Horror Classics
Grindhouse
Hag Horror
Halloween, which version to buy?
Halloween (Zombie)
Halloween II (Zombie)
Haute tension
Häxan (Criterion)
Hollywood's Legends of Horror Collection
House of Re-Animator
the House of the Devil
the Innocents
and
again
Island of Lost Souls (Criterion)
Kuroneko
Kwaidan (Criterion)
Land of the Dead
Masters of Horror
May
MGM Midnight Movies
the Mist
Monsters and Madmen (Criterion)
Murders in the Rue Morgue
Nosferatu (MoC)
Premium Cable Staples Worth Revisiting
Psychiatric Hospital Films
Psycho
Sakebi/Retribution
Serious Horror Films
Suspiria
Trick r Treat
Twisted Terror Collection
Underrated
Universal Cinema Classics
Universal Horror
Universal Horror Archive / Sci-Fi Classics vol. I & II
the Val Lewton Horror Collection
Vampyr (MoC)
the Vanishing (Criterion)
War of the Worlds (Spielberg)
Who are your fave psychopaths of filmdom?
Witchcraft films
The Woman
Zombie flicks recommendations
Recommended Reading
A Critical History and Filmography of Toho's Godzilla Series
David Kalat
the American Nightmare: Essays on the Horror Film
Andrew Britton
Beyond Terror: the Films of Lucio Fulci
Stephen Thrower
Britton on Film ("Symbolism of Evil")
ed. Barry Keith Grant
Danse Macabre
Stephen King
Hollywood: From Vietnam to Reagan... and Beyond
Robin Wood
Immoral Tales: Sex and Horror Cinema In Europe 1956-1984
Cathal Tohill and Pete Tombs
Mario Bava: All The Colours Of The Dark
Tim Lucas
Mondo Macabro: Weird and Wonderful Cinema Around The World
Pete Tombs
Nightmare Movies
Kim Newman
the Official Splatter Movie Guide (Vols I and II)
John McCarty
See No Evil: Banned Films and Video Controversy
David Kerekes and David Slater
…work in progress, gang! (PM me linx 2 ur fav hrr thrds)
Thanx to Satan's Little Helpers for some of the material in this post: Gregory, LQ, Mr Sausage, swo17, tarpilot